COMUNICATO STAMPA
Hellfire Booking Agency presenta:
Laura Jane Grace
https://www.laurajanegrace.com/

A pochi mesi dalla soppressione vergognosa del DDL Zan, Hellfire Booking Agency ed Erocks Production sono emozionate di annunciare una delle figure LGBT più importanti del panorama internazionale: arriva Laura Jane Grace!
Icona punk, LGBT e musicale, Laura Jane Grace è il cuore pulsante di chi nel battersi per l cambiamento e i propri diritti ci crede veramente. 
Alternando mattoni e strumenti musicali con altrettanta naturalezza, Laura Jane Grace è una forza della natura oltre il pionierismo: dalle cime inimmaginabili scalate e demolite con gli Against Me! alle migliaia di miglia macinate con le Devouring Mothers e per le sue memorie inscindibili dalla disforia di genere «Tranny: Confessions of Punk Rock's Most Infamous Anarchist Sellout», gli ostacoli superati da Laura, una delle prime rock star trans a vivere orgogliosamente e affilatamente sotto la luce dei riflettori, sono incommensurabili, alla pari dei suoi successi musicali e non.
Cresciuta a suon di punk, eccessi e politica, il genio artistico di Laura trova pan per i suoi denti negli Against Me!, catapultati nella Billboard Top 200 già con il terzo disco «Searching For A Former Clarity» – il primo sentore innegabile di quella che si rivelerà una carriera impressionante. Un album e due EP solisti alle spalle, affiancati da quattro EP, due live album e sette dischi in studio con gli Against Me! e uno come Laura Jane Grace & The Devouring Mothers, un premio come Outstanding Music Artist ai GLAAD Media Awards per lo splendido «Transgender Dysphoria Blues» e numerose iniziative in supporto della comunità LGBT e della salute mentale, l'eroina LGBT non ha bisogno di presentazioni. Ma se proprio ne volete, potete anche chiedere a Bruce Springsteen o ai Foo Fighters. Non c'è musicista che Laura Jane Grace non abbia lasciato senza parole.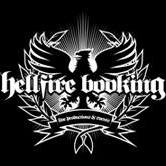 Per questo la sua prima volta in Italia come solista non poteva che essere speciale: ad aprire le danze a una giornata all'insegna della rivendicazione dei propri diritti e di un mondo inclusivo e consapevole, uno di quei momenti che ci resteranno sempre vicini al cuore, sarà lo stesso Pride di Vicenza, seguito da un mini-evento a sorpresa da parte del comitato queer transfemminista locale e un'esibizione di Laura per cui abbiamo già gli occhi lucidi. Un'esperienza che auguriamo veramente a tuttз.
Laura Jane Grace sarà dei nostri per le sue prime date italiane scinta da Against Me! e Devouring Mothers questo giugno. Non potete perdervele.

18 GIUGNO | C.S. BOCCIODROMO, VICENZA
Evento FB: https://tinyurl.com/4vcasy2n
Non saranno aperte prevendite online ma sarà possibile prenotarsi presso il Centro Sociale per un costo di €10
19 GIUGNO | LEGEND CLUB, MILANO
Evento FB: https://www.facebook.com/events/354645436576975/
Prevendite live su Dice a partire da mercoledì 02 marzo alle 12:00, https://link.dice.fm/Ide1ec489978

Per informazioni:

www.instagram.com/hellfire_booking
www.facebook.com/hellfirebooking
www.hellfirebooking.com
info@hellfirebooking.com