COMUNICATO STAMPA
Il The Factory completa il calendario di giugno con una data superlativa il giorno 26 con i 𝐑𝐞𝐳𝐨𝐩𝐡𝐨𝐧𝐢𝐜, band alternative rock formata da Mario Riso, sullo sfondo di tante contaminazioni fra generi nel suo percorso storico.
Ad accompagnarli come special guest della serata, 𝐂𝐫𝐢𝐬𝐭𝐢𝐧𝐚 𝐒𝐜𝐚𝐛𝐛𝐢𝐚, storica cantante dei Lacuna Coil. In apertura, i veronesi Stolen Dream e Fear Between Crowd (alternative metal).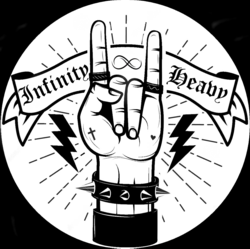 Orari
Apertura porte ore 20.00
Inizio concerti ore 21.15
【Tickets】10,00 €

Ingresso riservato ai soci The Factory: 𝙥𝙧𝙚𝙩𝙚𝙨𝙨𝙚𝙧𝙖𝙢𝙚𝙣𝙩𝙤 𝙤𝙣𝙡𝙞𝙣𝙚 𝙤𝙗𝙗𝙡𝙞𝙜𝙖𝙩𝙤𝙧𝙞𝙤, inoltra la tua richesta al link: https://bit.ly/36ANC0B. Il costo annuale della tessera associativa è di 6,00 €, con prima consumazione inclusa; il pagamento della tessera potrà essere effettuato in cassa la sera dell'evento.
【Prenotazioni】

Puoi prenotare al 389 10 96 509 indicando:
𝙉𝙊𝙈𝙀 𝘿𝙀𝙇𝙇𝘼 𝙋𝙍𝙀𝙉𝙊𝙏𝘼𝙕𝙄𝙊𝙉𝙀 (es. Rossi)
-𝘯° 𝘥𝘦𝘪 𝘱𝘳𝘦𝘯𝘰𝘵𝘢𝘵𝘪 (es. x 2 )
-𝘯𝘰𝘮𝘪𝘯𝘢𝘵𝘪𝘷𝘪 𝘥𝘦𝘪 𝘴𝘪𝘯𝘨𝘰𝘭𝘪 𝘱𝘳𝘦𝘯𝘰𝘵𝘢𝘵𝘪 (es. Franco Rossi + Carlo Rossi)
L'evento si svolgerà nel rispetto delle normative vigenti per il contenimento dell'emergenza Covid-19, per cui l'ingresso al locale sarà limitato al numero di posti a sedere disponibili in platea e previsti dalla normativa vigente.