During this August, quite dedicated to relaxation for me (unlike other years), I decided to start "A chat with…" in the company of artists from the Metal world who are close to me in terms of friendship, to give their fans some quick updates about their activities and also to relaunch the value of the content of a good interview, something that is really disappearing in my opinion, because lately people stop only at the titles of the articles, without reading further.
Let's get back to old (and beautiful) habits, at least in the world of music! After all, over the years on Verorock we have always tried to be able to keep the webzine alive despite being a not too large team and without giving in to too obvious genres.
Keeping on track with the main focus of this article, the first great artist on the list was the legendary Mike LePond, historic bassist of an equally historic band, Symphony X, always available and above all a very cheerful person. Mike has also played in various projects, including the best known Ross The Boss, managing to come on tour more often in Europe as well.
Hello Mike, how are you? (Mike): I am fine, thank you! Looking forward to the interview 😊
What are you doing in these months? (Mike): Last April, Symphony X played the Monsters of Rock festival in Brazil. We played a sports stadium along with KISS, The Scorpions, Deep Purple and Helloween. Last June, we played Sweden Rock, and Graspop in Belgium.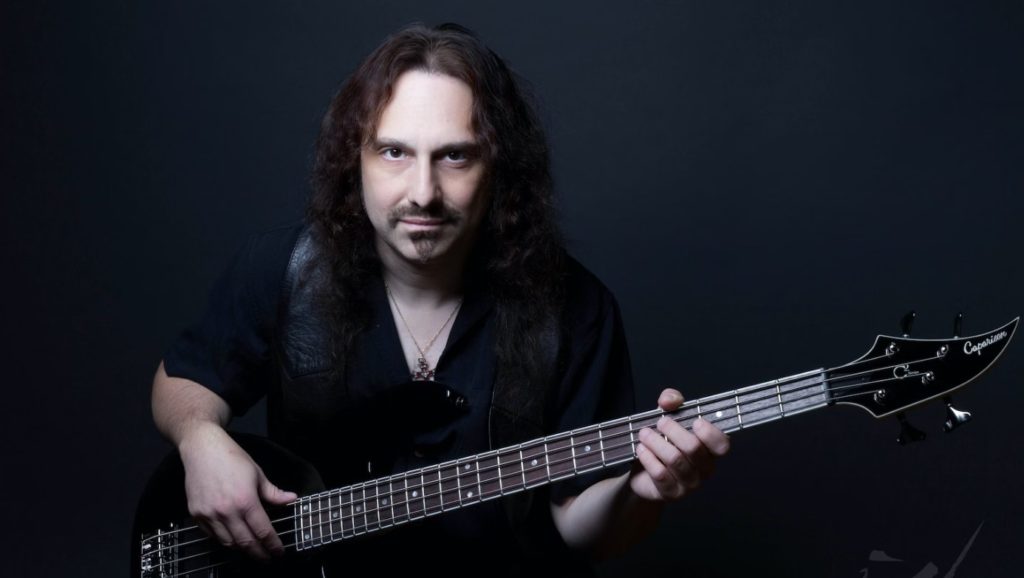 If I'm not wrong, this year it's gonna be the 25th of professional music activity for you. How do you feel about it? (Mike): I joined Symphony X in May of 1999 so yes, my anniversary is coming up, haha. I have mixed feelings about it. I have been so blessed to have lived my rock and roll dreams. I have toured all over the world and have played on some of the most popular albums in heavy metal history. Here is something I never thought about in 1999: What happens when the band ends? I am now 57 and have no plan for that.
I'd like to ask you something very particular… having done so many shows all around the world, with all your experience, give some Michael LePond Awards, please!
(Mike):
Best festival ever: 70K Tons of Metal
Best audience: Chile
Best concert (where and when): Motorhead/ Mercyful Fate/Exciter, 1984, New Jersey, USA, Capital Theater.
Best venue: Z7 in Switzerland
Best food treatment for the band (because food is important): Z7 in Switzerland
I've heard somewhere on the web that you've started to record new material for the next album, but still don't know when it'll be released. No worries, a quality job needs time. Can you give us some anticipations btw about the style of it? (Mike): At this point, we are still writing. We haven't started recording, yet. My guess is that we will have a new album in 2024. I want to thank all of our fans for being so patient. We promise to make it worth the wait.
What's the craziest thing (that you can tell) happened on tour? (Mike): We are a pretty quiet band, and I can't think of anything really crazy that happened to us. All of my crazy tour stories have to do with groupies, hahaha.
I'm not seeing relevant news about your other band, Mike Lepond's Silent Assassins… are you guys maybe working on a new album or it is just a break? (Mike): Thank you for asking about the Silent Assassins. As of right now, I just don't have enough money to record a new album with this band. It's a shame, because I have more than enough songs written for another killer album. Perhaps in the next few years.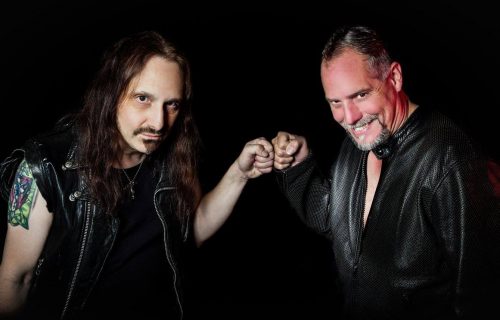 I know you are a fan (like me) of Blackmore's Night. Has their style influenced some of your compositions? (Mike): Oh yes! Anybody that listens to a Mike LePond's Silent Assassins album will hear bone crunching metal mixed with the medieval folk of Blackmore's Night. People say I'm crazy, but I think Ritchie Blackmore's playing in this band is even better than his playing in Rainbow.
Our interview is over and this is the space dedicated to leave your personal message to your Italian fans, so feel free to write anything you want! (Mike): Symphony X has a special place in our hearts for Italy. Four of us have Italian roots. My mom's family comes from Palermo and my dad's family comes from Napoli. It's my favorite place to play, and I love the attitudes of the people. We love you and hope to see you in 2024!