COMUNICATO STAMPA
Il musicista rock italiano Chris Catena ritorna oggi per presentare il suo nuovo singolo solista intitolato "All About You".
Anche questa volta Chris Catena non rinuncia alle sue numerose collaborazioni e per la canzone si affida alla penna di Soren Kronqvist (songwriter per i Crazy Lixx, Issa, Fergie Fredriksen, Sunstorm, Crash the System, Kee of Hearts etc) e di Thomas Vikström (cantante dei Therion che ha militato anche nei Candlemass, Brazzen Abbot, Stormwind).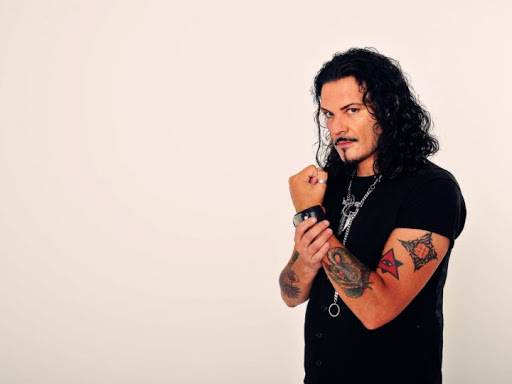 Ascolta/acquista il singolo: https://chriscatena.bandcamp.com/track/all-about-you-2
Il singolo è accompagnato da un video girato in Irlanda diretto da Jack Lucas Laugeni e Danny Mecozzi.
Guarda il video qui: https://www.youtube.com/watch?v=-DmdTYl8KNI
 
Chris Catena commenta: "Soren è un ottimo songwriter e lo seguivo da un po' per i suoi contributi, lo incontrai in un Festival introdotto da Janne Stark e parlammo. Una persona piacevole, con una vibrazione positiva. Gli dissi che sarei stato felice di poter cantare un suo brano e lui me ne inviò due, entrambi scritti insieme a Thomas Vikstrom. 'All about you' a parer mio è un grande brano, molto catchy, una classica ballata rock dal coro accattivante".
Nel brano Catena è coadiuvato da una band totalmente scandinava: Janne Stark (Overdrive, Costancia, Locomotive Breath, Merryweather/Stark, Mountain of Power), Peter Svensson (Locomotive Breath, Mountain of Power, Faith), Robert Majd (Captain Black Beard, Metalite), Soren Kronqvist e alle backing track Thomas Vikstrom. Marco K-Ace Capasso (Heavy Star) è l'autore dell'assolo di chitarra.
I Chris Catena's Rock City Tribe, progetto nato dalla collaborazione di Chris Catena con l'impressionante prolifico maestro della chitarra Janne Stark, parteciperanno il 19 dicembre al Gran Concerto di Natale presso il Teatro Nazionale di Craiova in Romania come ospiti italiani dove eseguiranno due brani con l'Orchestra Sinfonica, tra cui il singolo "Freight Train" che lo scorso ottobre hanno già portato sull'importante palco dei Romanian Artist Awards.
 
L'ultimo all-star album dei Chris Catena's Rock City Tribe, "Truth In Unity", è uscito nel 2020 su Grooveyard Records.
 
E' possibile acquistare l'album QUI.
 
Info:
https://www.facebook.com/catenaofficial
https://www.instagram.com/chriscatena8