COMUNICATO STAMPA
Il CD fisico degli Speed ​​/ thrash metal italiani CELTIC HILLS, "Mystai Keltoy", è ora disponibile tramite Elevate Records.
Per presentare il nuovo album, la band ha pubblicato il nuovo video di "Eden", in cui canta  Germana Noage, ex voce di Aetherna.  Il brano fa parte dell'album ed è una specie di piccolo cameo e che fa da apripista per una futura collaborazione con Germana (Tra poco sveleremo di piu').
"Mystai Keltoy" è un nome enigmatico che allude ai Misteri Elusini. L'album comprende 11 brani che parlano di antiche civiltà aliene, piramidi europee, leggende e fatti storici del Friuli, come si puo' già intuire dalla copertina dell'album. Il disco è stato registrato e prodotto alla Groove Factory di Udine da Michele Guaitoli, nome di spicco per essere stato il cantante dei Temperance, Vision of Atlantis, Era.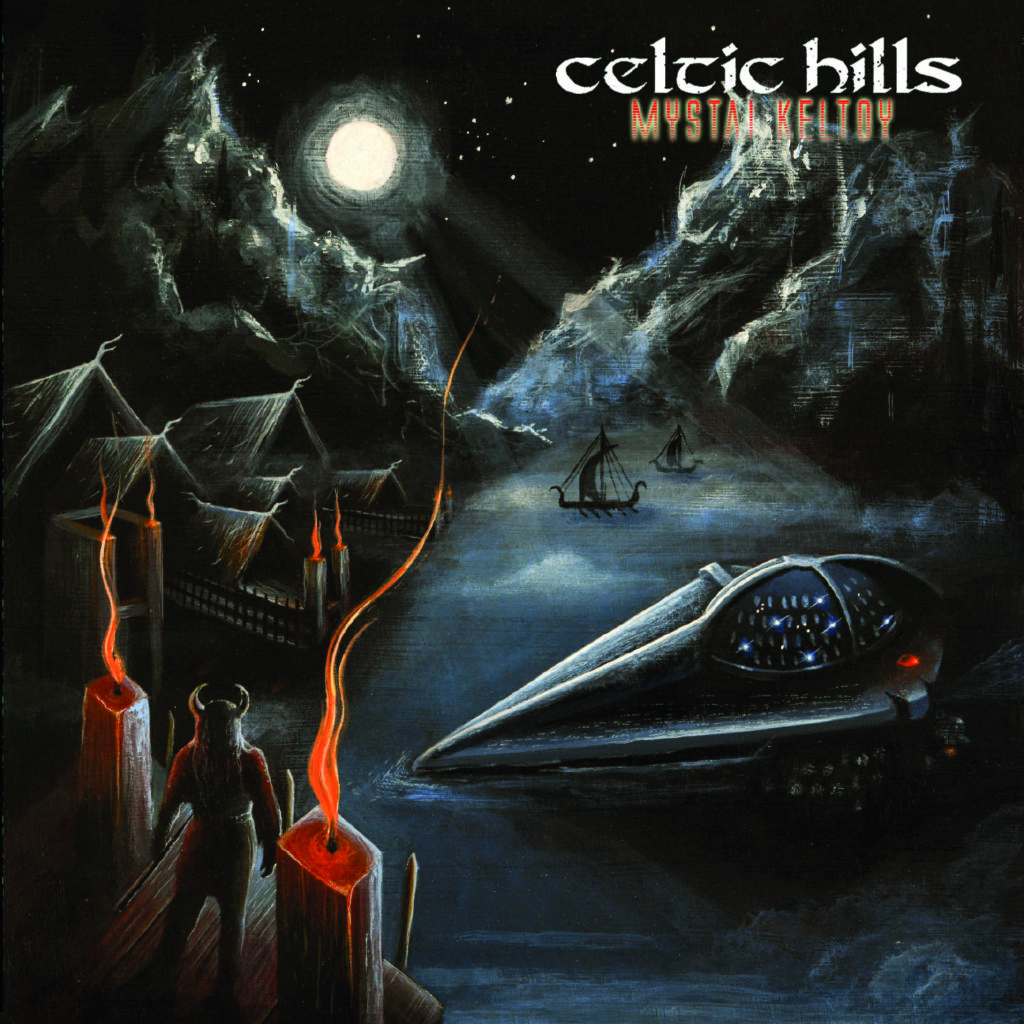 "Mystai Keltoy" Tracklist:
The Light
Blood is not water
The tommorrow of our sons
The 7 heads dragon of Osoppo
Landing of the Gods
Already lost
Falling stars
Battle of Frigidum
Eden (sung by Germana Noage)
Temple of love
Alliteratio (sung in Italian)

Cover art was created by Sheila Franco.
Order the album here: http://smarturl.it/zr31wjStream the album on Spotify here: https://open.spotify.com/album/5pPqQTeqqhudestuaOr8KC

La formazione del power trio è composta da Simone Cescutti alla batteria, Jacopo Novello al basso e Jonathan Vanderbilt alla voce e alle chitarre. La copertina è dipinta a mano da Sheila Franco, la stessa ragazza che ha dipinto la cover del precedente Blood Over Intents, e rappresenta il mito degli antichi visitatori.